Standardized, rapid screening outperforms the "gold standard"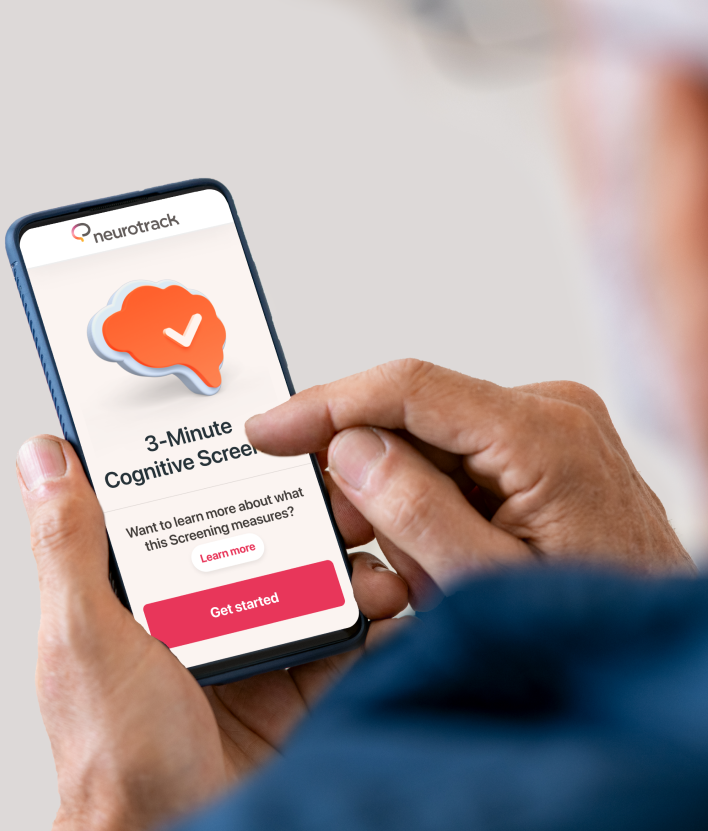 Only 2 in 5

older adults with probable dementia have a diagnosis
SOURCE: Journal of General Internal Medicine
SOURCE: Journal of General Internal Medicine
...but when we identify prevalence, we can improve trajectories
FIRST
– Catch impairment early
Make our first-line screen routine
Our standardized 3-Minute Cognitive Screening can distinguish cognitive impairment from normal aging.
Saves time
Patient-administered, overseen by MAs
Scalable
FDA class II device requires no special training and scores instantly
NEXT
– Assess Consistently
Get instant, objective results
Shed light on the cognitive health of any population.
A new standard
Better sensitivity and specificity than traditional tests
Built for speed
Quickly identify true prevalence
FINALLY
– Intervene appropriately
Allocate resources to patients in need
Provide timely, life-changing care to significant numbers of seniors.
Empower PCPs
Manage cognitive care within primary care
Improve outcomes
Our tool kit comes with decision support, patient education content, and an engaging behavior change program to reduce risk factors.
consider this

...researchers found the lifetime cost of care for individuals with Alzheimer's dementia was more than twice the amount incurred by individuals without Alzheimer's dementia, translating into an incremental lifetime cost of Alzheimer's dementia of $184,500 in 2015 dollars ($225,263 in 2022 dollars).
-
Alzheimer's association,
2023 Facts and Figures Report
Discover an efficient, effective way to screen cognition