Rapid digital cognitive screening for annual wellness visits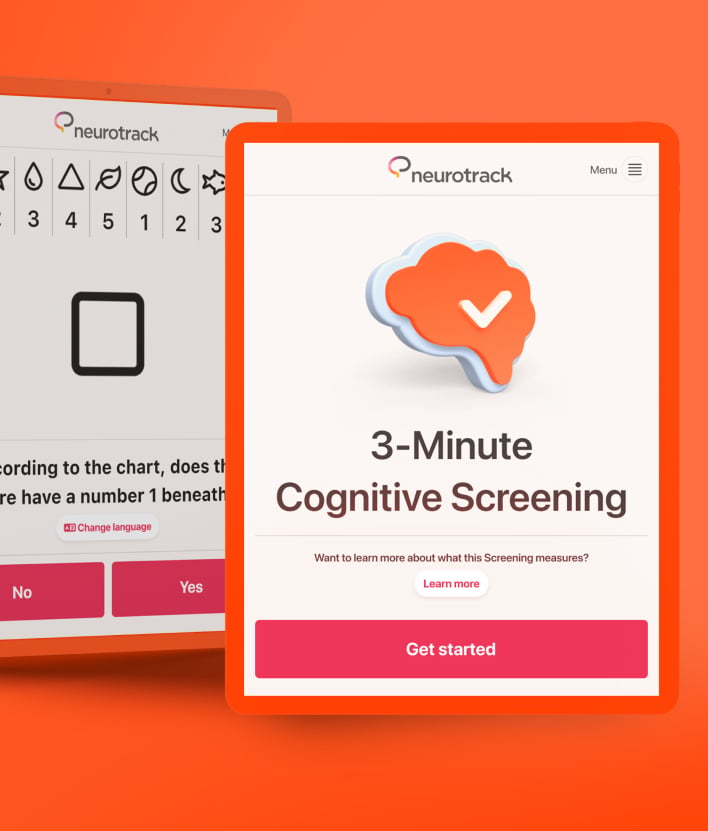 We know early diagnosis means better outcomes, and yet...
Source: Today's Geriatric Medicine
Source: Today's Geriatric Medicine
Nearly 1/2

of patients are diagnosed late*
*in moderate to severe stages of Alzheimer's disease
Source: Today's Geriatric Medicine
Source: Today's Geriatric Medicine
Made for your in-clinic workflow
In seconds, an MA can set up a patient to take our 3-Minute Cognitive Screening on a tablet in an exam room
Done in the comfort of home
Our self-guided screening also works remotely, on a patient's personal computer, tablet, or smartphone
Better sensitivity and specificity
Distinguishes impairment from normal aging more accurately than traditional tests
Easy to use
FDA class II device requires no special training
Accessible design
Uses culturally-agnostic symbols and numbers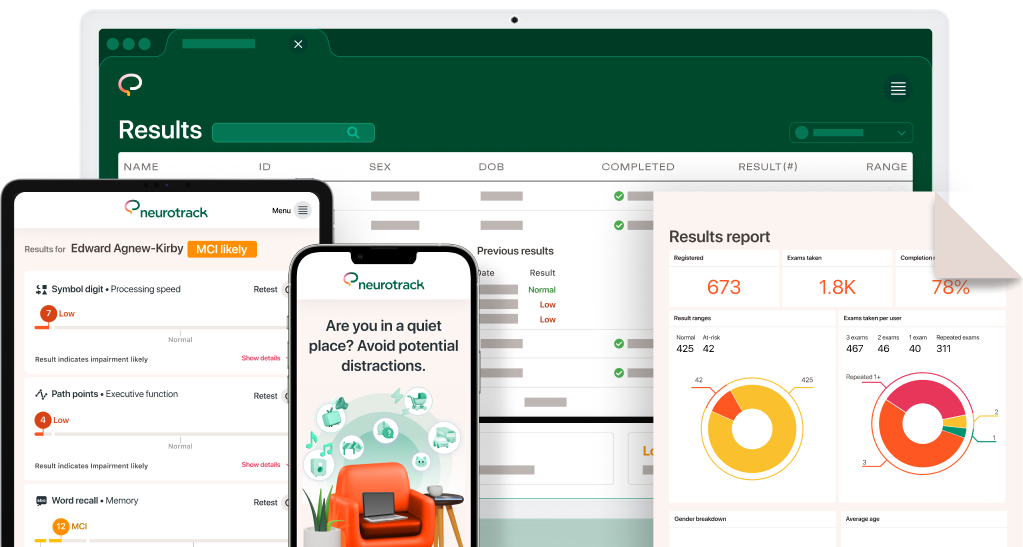 STEP 2
– Get results
Instant, objective, and EHR-ready
A frictionless, standardized approach with minimal staff oversight that saves time and minimizes conflict with patients.
Self-scoring
Exams score instantly, ready to discuss when you are
Age-specific
Algorithm developed through large data sets and machine learning
STEP 3
– Provide care
Navigate next steps with confidence
From educational content to decision support, our products fill critical gaps in value-based care.
Knowledge hub
Library of 100+ patient education articles on the powerful links between lifestyle and brain health
Built-in support
A behavior change program to address modifiable risk factors
what our partners are saying
...this tool could vastly improve our ability to identify mild cognitive impairment and dementia at an earlier stage in a greater number of our patients, as well as to implement pathways to slow progression of the impairment and enhance quality of life across our aging population.
-
Nancy Isenberg, M.D.,
Medical Director, Center for Healthy Aging at Providence Swedish
Discover an efficient, effective way to screen cognition